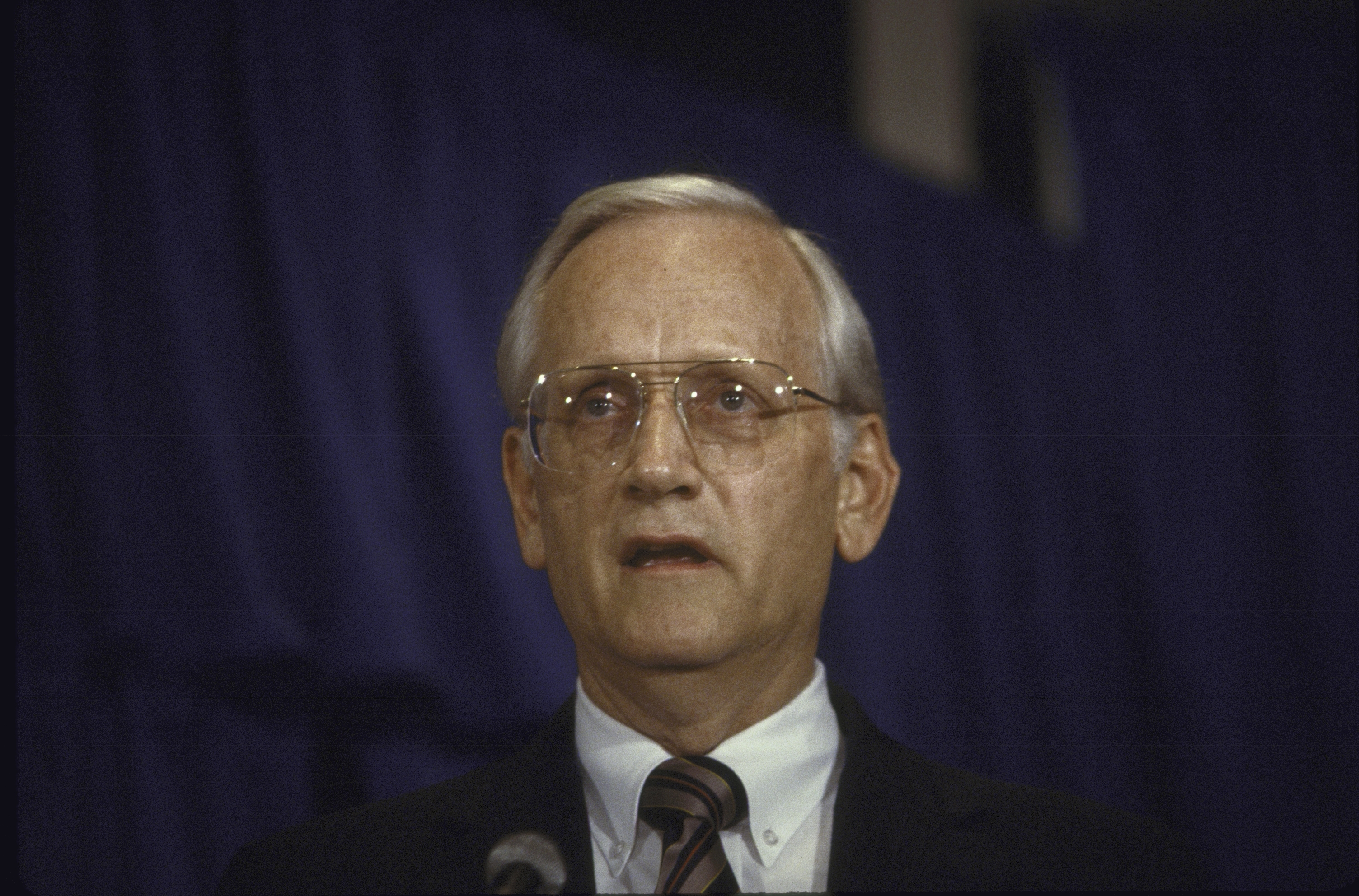 Welcome back?
Coronavirus restrictions are easing in many parts of the world and some of us are emerging, blinking, into the light – a new, rather strange light. Several countries have declared they are ready to open their borders and once again welcome travelers, some are tentatively planning to do so and others are keeping travel bans firmly in place for now. While we're not encouraging anyone to travel right now, here's the current state of play in some popular destinations that are opening up in the wake of the COVID-19 pandemic.
Is it safe?
While these countries are open – or planning to open – to travelers, the rules in many cases vary depending on where you are traveling from. Check the latest advice where you are, including the UK's FCO and USA's Department of State, and bear in mind that it's likely to be tricky to purchase insurance for travel in the next few months and policies are unlikely to cover claims relating to COVID-19. Check our regularly updated guide to coronavirus and travel.
Italy
Italy was one of the first European countries to go into lockdown to handle the coronavirus pandemic, and it's become one of the first to open up to tourists again. Despite having a death toll of over 34,000, and registering thousands of COVID-19 cases a day at its peak in late March, the country has seen a significant drop lately. At the time of writing, the daily new cases have plummeted to around 200. With this huge reduction in mind, from early June, visitors from the UK, EU, Vatican City, Andorra, Monaco, San Marino and Schengen Area member nations can enter the country without needing to self-isolate.
Italy
Those arriving from other countries – including the US, Australia and others listed on the Ministry of Affairs website – and anyone from the permitted countries who has spent less than 14 consecutive days there prior to travel, will have to self-isolate for two weeks. They will also only be permitted to travel for work, urgent or health needs, and repatriation until 15 June, when the country is set to open up to tourists more widely.
Denmark
Like Italy, Denmark was among the earliest European countries to go into lockdown and one of the first to ease restrictions domestically, from mid-April. The now very low level of new daily cases has meant cinemas, restaurants, cafés and cultural centers opened in May with social distancing in place. The forward-thinking Scandinavian country is taking tentative steps towards reopening for tourism, however, initially opening only to travelers from Norway, Germany and Iceland from 15 June.
Republic of Ireland
There's no travel ban in place in the Republic of Ireland, though people are advised to avoid non-essential travel unless coming from Northern Ireland and flight disruption is ongoing. Those who do arrive in the country are required to self-isolate for two weeks. Thanks to a huge decrease in new daily cases (19 at the time of writing compared to over 1,000 at its peak in early April), high street shops have reopened, with a view to opening hotels, cafés and restaurants by 29 June.
Jamaica
The Caribbean island plans to begin reopening to all international tourists from 15 June, though at first only a so-called 'resilience corridor', stretching from Negril to Port Antonio on the north coast, will welcome visitors. This will be reassessed every fortnight. Authorities have also laid out strict protocols to ensure health and safety measures are in place, while anyone arriving at the airport will be subject to temperature checks and possible further testing. Happily, Jamaica's daily new cases figure is very low (none at the time of writing), while its peak saw between 32 and 50.
Turkey
Turkey is one of a handful of Mediterranean countries planning to reopen to international tourism from mid-June, announcing that flights will operate to and from 15 countries including Italy, the UAE, Jordan and Morocco. Arrivals will be subject to testing and expected to self-isolate for a fortnight. It's unclear when other travelers will be able to return, though Turkey is in talks with the UK about the prospect of an 'air bridge' allowing mutual travel between the two countries. It's worth noting that Turkey is still recording hundreds of daily new cases, but the number is lower than at its peak in mid-April where 5,000 people tested positive in one day.
Iceland
Iceland has had less severe lockdowns than most other countries and relatively few cases, but a ban on most travel into the country was in place until 15 May. All international tourists will be welcomed back from 15 June, with the option to be tested for COVID-19 on arrival into the airport – getting the results back the same day – or enter two weeks of quarantine. With zero to one positive daily cases being registered in the past month and a half, Iceland is understandably looking to reboot its tourism industry for the summer season.
Saint Lucia
This verdant Caribbean island has thrown open its (rather delightful) doors to all international travelers, welcoming them back from 4 June (subject to health checks and producing proof of a negative COVID-19 test on arrival). Not all countries have flights to the island yet, though the US, Canadian and UK carriers look set to resume by July. And, while the borders are open, the country is undertaking a phased approach to activities and tours, which will be limited at first. The most daily cases this idyllic isle has had is six, back in late March.
Greece
Until 15 June, only EU citizens were permitted into the country for non-essential travel, and they were tested for COVID-19 and required to go into self-isolation for up to 14 days. Then, testing and quarantine restrictions were lifted for all but airports listed by the European Aviation Safety Agency (EASA), which is based on the assessed risk of transmission. It includes airports in Italy, the UK and the US. 
Greece
All this means is that, notwithstanding individual country's travel restrictions, people can now visit Greece (and its dreamy islands) for a vacation, albeit with some strict rules in place for most. The lack of new daily cases (they were down to 10 at the time of writing), means Greece is starting to roll out phase six of its plan to ease lockdown, opening hotels, restaurants and cafés. The country has hinted its borders will reopen completely by early July.
Aruba
The compact Dutch Caribbean island, known for its white-sand beaches, rock formations and incredible sunsets, is set to reopen to international travelers from mid-June. It isn't clear whether this will be open to tourists from all destinations or just specific countries to begin with, though the airport is busy implementing measures for social distancing, such as one-way corridors and shields on check-in desks. No doubt the idyllic isle wants to keep its daily new cases figure at zero, as has been the way for well over a month.
Canary Islands
These sun-soaked volcanic islands are set to reopen to all international tourists from 1 July, with several airlines flying from the UK. The Spanish archipelago has had a relatively low infection rate compared to other European countries, and is focusing on airport testing to ensure visitors are clear of COVID-19. The islands are pioneering a 'digital health passport' that stores encrypted medical records certifying passengers are coronavirus-free. Most hotels, bars and restaurants are now open but with strict social distancing measures in place.
Montenegro
Montenegro is taking a cautious approach to welcoming tourists back to its beguiling Balkan towns, coastline and countryside, initially reopening only to European countries with fewer than 25 cases per 100,000 population. That excludes the UK but currently includes Croatia, Switzerland, Germany, Israel and the Republic of Ireland. Residents of, and traveling from, these countries don't require testing prior to entry. Montenegro itself has reported no new cases for well over a month.
Antigua and Barbuda
These rainforest-clad islands, which only reported between one and six daily cases at its peak, reopened on 4 June – but only, so far, to US travelers. American Airlines is among carriers flying to the islands, with a route operating from Miami. It's part of the government's phased approach to reopening the tourism and hospitality industry, with arriving passengers required to wear a mask, complete a health declaration form and be subjected to screenings and temperature checks. 
Switzerland
Home to skiing resorts, glacial lakes and picture-perfect Alps, Switzerland has been closed to all but Swiss and Liechtenstein citizens (and few other exceptions) since late March when the country experienced nearly 1,400 new cases in one day. Thankfully that figure has dramatically reduced to less than 20 and travelers from the UK, the EU, Norway and Iceland can enter the country from 15 June, when its borders with Austria, Germany and France will also completely reopen. It remains closed to US travelers.
US Virgin Islands
These Caribbean islands reopened to US tourists at the beginning of June, though it remains under a state of emergency due to the pandemic. The US territory is made up of four large islands, including popular St. Thomas and St. Croix, and a scattering of islets. Only residents and those needing to travel for work, medical or other urgent reasons had previously been allowed on the islands. Restaurants, hotels and beaches have reopened with social distancing measures, and travelers must wear masks.
Croatia
Croatia began welcoming tourists back as early as 11 May when its daily new cases figure dropped to less than 10, though at that stage only to visitors from the EU and UK and only people who had already booked their accommodation. The country – known for its culturally-rich cities, long coastline and hundreds of islands – has now removed the need for a fortnight's self-isolation on arrival and introduced an online entry form for foreign visitors. It's yet to open to travelers from outside Europe, including the US, but when it does, they can enjoy the reopened restaurants and bars.
Germany
Germany began easing its lockdown restrictions in April and relaxed border controls with Austria, France and Switzerland in mid-May. The travel ban for fellow EU member states and the UK lifts from 15 June, with the exception of any country still in lockdown. Social distancing rules will still apply, however, and non-European countries including the US are still barred from entering the country. There still remains to be a few hundred daily new cases, but it's a huge improvement from the 6,000+ positive cases it recorded at its peak.
St. Vincent and the Grenadines
St. Vincent and the Grenadines never officially shut its borders or airports, though few have been able to get there due to restrictions in traveling from other countries. The cluster of 32 Caribbean islands – which has had very few reported cases of coronavirus – requires visitors from countries including China, EU nations, the US and the UK to quarantine for 14 days on arrival.
Cyprus
Cyprus banned most flights from late March but reopened its airports on 9 June, welcoming tourists from countries deemed to have the virus under control. These include Greece, Malta, Bulgaria, Norway, Austria, Finland, Slovenia, Hungary, Israel, Denmark, Germany, Slovakia and Lithuania – though the list is being updated weekly. The island nation, off the coast of Turkey, has also pledged to cover food and medicine costs for anyone testing positive for COVID-19 while staying there. Cyprus itself has recorded less than 10 daily new cases for over a month and has reopened its restaurants, taverns, cafés, pizzerias and pubs.
Belgium
Belgium shut its borders relatively early in the pandemic and is one of the first to reopen them, albeit with a requirement to self-isolate for a fortnight. From 15 June people can arrive in the home of chocolate, waffles and beer from the UK, EU countries and Schengen nations Switzerland, Liechtenstein, Iceland and Norway. Restaurants and bars began reopening in early June, with strict social distancing measures in place, after a reduction in daily new cases.
Czech Republic
Like Montenegro and a few other cautious countries, the Czech Republic is choosing to tentatively open up to tourists based on a system that ranks countries according to risk. Germany, Austria, Poland, Slovakia and Bulgaria are among those that will be permitted from 15 June without any restrictions. Others, including the UK, will need to present a negative COVID-19 test certificate, while it's yet to be announced when people from non-European countries will be admitted. Czechia has kept its daily new cases to well under 100 over the past few weeks meaning its restaurants and bars have reopened.
France
France began emerging from its strict lockdown on 11 May and plans to reopen to other EU and Schengen Area countries from mid-June – while countries that require French citizens to self-isolate may be subject to reciprocal quarantine measures. The border with Germany will be opened at the same time, as France's attractions – including the Louvre in Paris – slowly reopen, along with restaurant and bistro terraces. Travelers from outside Europe are still not permitted, and the country's daily new cases figure remains between 300 and 500.
Estonia
Estonia opened early, allowing travelers from the UK, Northern Ireland, EU countries and Schengen Area states to enter from 1 June. The Baltic country is simultaneously advising people to postpone trips if possible. Those who do visit are required to take health checks on arrival and may be asked to self-quarantine for two weeks, in order to keep the daily new cases number down. People from neighboring Latvia and Lithuania have been allowed to travel freely since mid-May.
Austria
Austria is open to international tourists, but with the proviso that travelers from particular countries (including the UK and US) must prove they have tested negative for COVID-19. This means presenting a certificate with microbiological test results, which is written in English, French, German or Italian and has been issued within four days of arrival. Otherwise they'll be required to self-isolate for 14 days, to keep Austria's daily new cases figure below the current 26 (at time of writing). Residents of some countries, including Germany and Hungary, can travel freely and use the reopened bars, hotels, cafés and restaurants.
Malta
Malta began to emerge from lockdown in early May, having reported relatively few coronavirus cases. The Mediterranean island nation – which consists of several islands including the largest, Malta, and less-developed Gozo and Comino – opens to Schengen Area and EU member states from 1 July, with other destinations to be added gradually. UK tourists are still unable to visit.
Poland
Poland announced plans to open borders with fellow EU members from 13 June, allowing people to travel freely and transit through the country. Some hotels and restaurants have reopened despite the daily new cases figure floating between 200 and 400. Restrictions on international flights within the EU are lifted from 16 June, though there's yet to be an announcement on when travel from non-EU countries will resume. Travelers from the UK are required to self-isolate for two weeks.
Portugal
Authorities have hinted that Portugal will soon reopen to international tourists from most of the Schengen Area nations, Canada, Brazil and the US, with flights already operating from those countries and the UK. Regional tourist boards, including the island of Madeira (pictured), also plan to welcome visitors from 1 July. The government has said there won't be compulsory quarantine for arrivals, though visitors may be required to undergo health checks, as the daily new cases figure still hovers around the 300 mark.
Romania
Romania expects to reopen to international travelers by 15 June, though it's expected that citizens from Greece, Bulgaria and Serbia will be the first admitted. There's currently a required fortnight's self-isolation for anyone arriving from areas affected by COVID-19. Hotels, museums, cultural sites, tourist attractions, shops and grocery stores are open, while restaurants (such as those that line the cobbled lanes of Bucharest's Old Town) are offering outdoor dining and takeout. However, Romania's new daily cases remain around 200.
Slovenia
Croatia's northern neighbor was the first EU country to declare the pandemic over, in mid-May, after new daily cases dropped down to less than two, opening restaurants, bars, shops and cultural attractions that can adhere to social distancing. Known for its fairy-tale architecture and verdant landscapes, the country has relaxed border controls with Austria, Hungary, Italy and Croatia, while other visitors – including from the UK – are required to self-quarantine for a fortnight.
Bahamas
The Caribbean archipelago is reopening to international tourism on 1 July, with vacation rentals, hotels and transportation operating once again. The nation, whose 700-odd islands are scattered over turquoise waters, began easing restrictions prior to that, allowing people to arrive via yachts and private planes. Travelers are required to follow health and social distancing guidelines, including wearing a face mask in public, as the island aims to keep its daily cases at zero.
Maldives
The epitome of dream beach-vacation and honeymoon destinations, the Maldives is opening up from early July, though visitors may be required to stay for at least a fortnight. The Ministry of Tourism has also scrapped plans to levy extra fees for tourists. Those landing in the republic, which has seen less than 20 new cases of COVID-19 a day over the past few weeks, will have to produce a certificate stating they are coronavirus-free and to prove they have booked accommodation that meets stringent health safety measures. These destinations are offering big incentives for visitors after lockdown.
Hungary
Hungary is making a slow return to welcoming tourists back to its atmospheric cities and spas, first opening up to Czech, Austrian and Slovak citizens as part of a mutual agreement from 5 June. The country lifted restrictions with Germany on 8 June and then did the same with Croatia. Travelers from these destinations no longer need tests or to quarantine on arrival. Authorities have said the policy is to reopen to countries with similarly low infection rates to Hungary's current daily new cases figure of less than 12.
Dominican Republic
The favorite honeymoon and resort vacation destination is opening up to international tourism on 1 July, despite still registering 300-600 new COVID-19 cases a day. Around half of the hotels in the Caribbean nation, which shares an island with Haiti, will operate initially, with others expected to open up in November, in time for the busy winter sun season. The first flights are expected to be from the US and Canada, though there are tour operators flying from the UK later in July.
Cambodia
Visitors from the US, France, Iran, Italy, Germany and Spain can now travel to Cambodia, which had banned those six countries to curb the spread of COVID-19, after the country itself has only seen a couple of new cases arise in the last two months. Everyone coming into the Southeast Asian country will have to produce a certificate to confirm they have tested negative for the virus, and proof they have $50,000 (£39,384) worth of medical insurance coverage. It's also been announced visitors will have to cover testing and, if relevant, quarantine costs.
Bulgaria
Bulgaria, which has just less than 100 new coronavirus cases a day, initially reopened its borders to EU and Schengen Area countries with a mandatory two-week quarantine, but most can now enter freely. That is aside from a handful of countries with the highest rates of COVID-19 infection: travelers from the UK, Italy, Spain, Portugal, Ireland, Belgium, Sweden and Malta will still have to self-isolate. Greece's northern neighbor, whose Black Sea resorts have reopened their hotels, cafés and restaurants, is not yet open to non-European countries including the US.
Netherlands
Holland opens to tourists from 12 European countries from 15 June – but only those with lower rates of COVID-19, which means people from the UK still can't travel to favorite destinations like Amsterdam. Initially people from Belgium, Bulgaria, Germany, Estonia, Italy, Croatia, Latvia, Lithuania, Luxembourg, Portugal, Slovenia and the Czech Republic can enter, with other EU and Schengen Area states added by early July. Holland's bars and restaurants are open despite the country recording just less than 200 new cases a day. Discover what will be the most popular tourist destinations after lockdown.
Spain
Spain is one of the most popular destinations for UK travelers, and is set to open up again by early July with flights resuming from the UK in mid-June. A requirement for international arrivals to self-isolate for two weeks is also being scrapped from July. It isn't clear when it will reopen to people flying from the US, though, and there remains a US travel advisory against travel to the country.
Spain
British travelers will also be subject to domestic restrictions, with a mandatory two-week quarantine on arriving in the UK having been in place since 8 June. The Catalan Tourist Board has also announced that the region should be open to tourists by the end of June, with flights from the UK and Ireland available from early July. These will take travelers to popular spots like Barcelona and Girona, which is a gateway to the Costa Brava, as hotels, bars and restaurants have reopened despite recording between 200 and 400 new cases a day.
From trains, planes, buses and boats: this is what travel looks like right now
Source: Read Full Article